VPSBenchmarks is an independent platform for measuring the performance of cloud pr. Every year, more than 30 providers and 150 servers are tested and reported performacne at https://www.vpsbenchmarks.com. Recently, LayerStack commissioned VPSBenchmarks to evaluate the performance of virtual machines (VMs) from several different Cloud Service Providers (CSPs): Amazon Web Services, Google Compute Engine, Microsft Azure, DigitalOcean, Linode, and Vultr. The performance of Web, CPU, Disk IO, Network and Stability has been evaluated to conduct below report.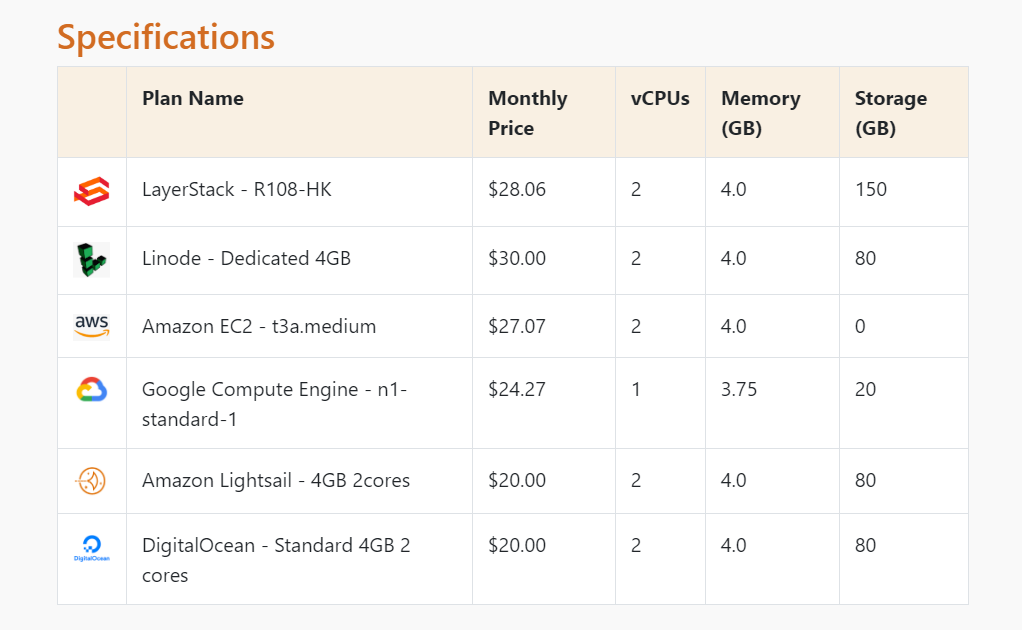 Test Methodology
VPSBenchmarks buys cloud servers directly from cloud providers. It sets them up with Ubuntu 18.04 or 20.04 and installs test software on each new instance. The specifications of tested servers are collected and uploaded to VPSBenchmarks. Four types of benchmarks are running on every instance: Web; Sysbench CPU, storage and memory; Network Transfers; Endurance.
Numerous metrics are generated from each benchmark and they are grouped into performance categories (Web, CPU, Disk IO, Network and Stability). Then a grade from A to F is calculated in each category for the evaluated server.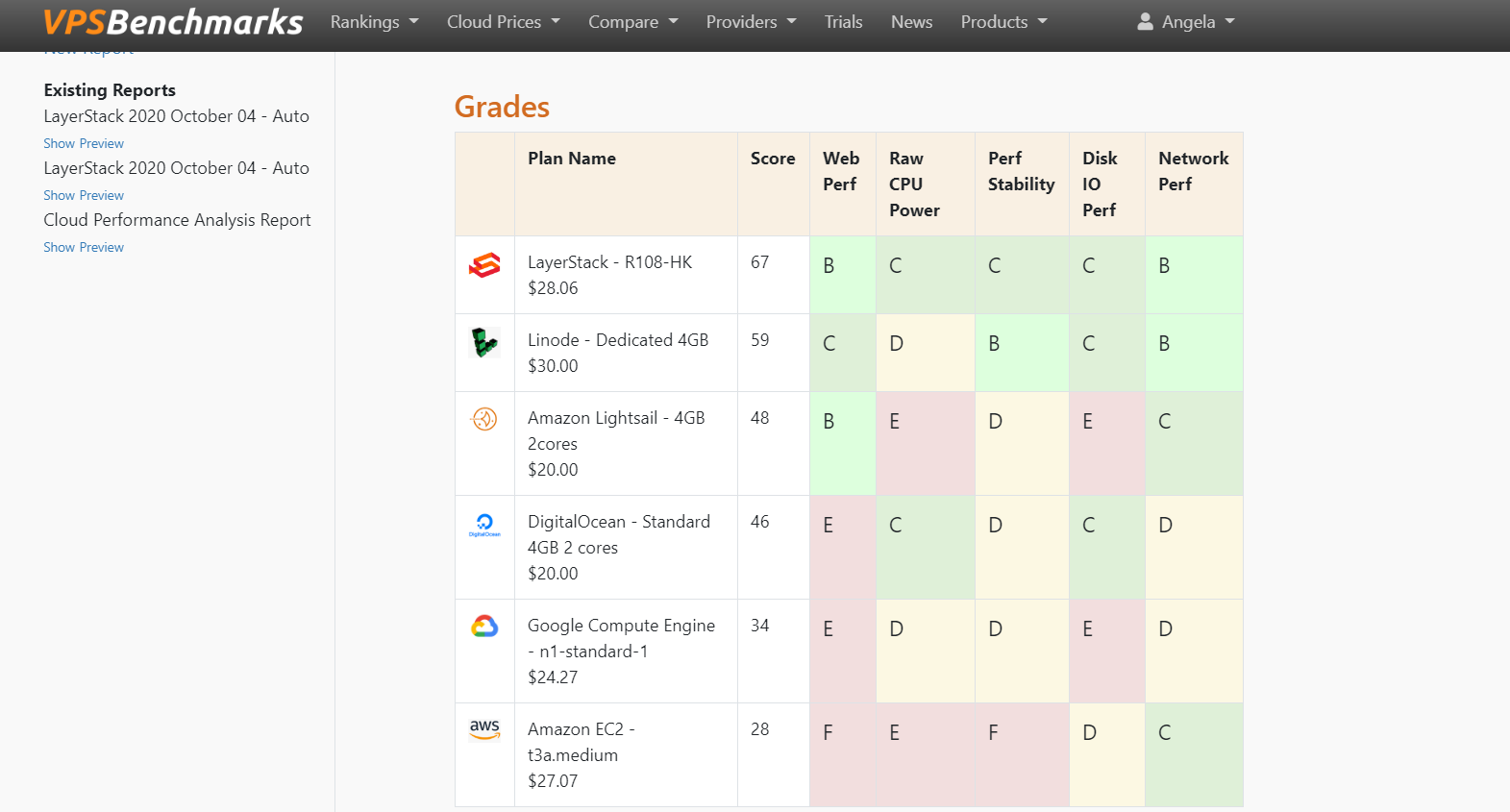 According to the result, LayerStack's VM performance was superior in nearly all measured VM performance dimensions. In addition, in both Web Performance and Network Performance categories, LayerStack was scored as B grade providing the most compelling performance per dollar available in the industry.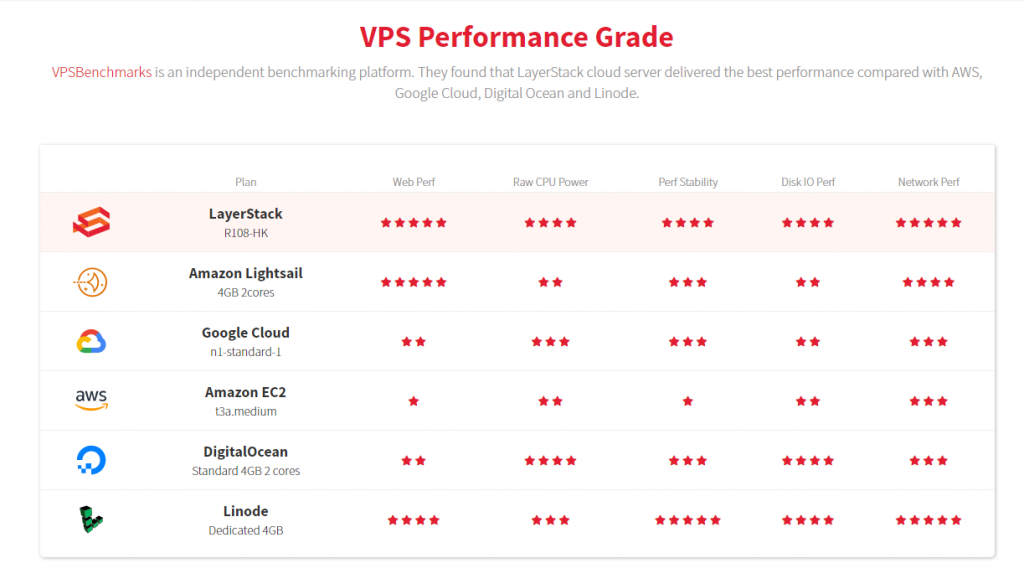 Summary
The VPSBenchmarks report reveals LayerStack is competitive with the hyperscale providers such as AWS, Google Cloud and Azure. LayerStack shows excellent performance values in all areas. Besides, LayerStack combines an aggressive pricing strategy with outstanding web performance and excellent computational performance. This positions LayerStack as a world class Cloud Service Provider which offers machines for a variety of use cases, meeting requirements that span individual end-users, developers as well as large-scale enterprises.
** This report is conducted by 3rd party – VPSBenchmark and it is for reference purpose only. LayerStack bear no responsibility for any listed information. The full report is not published yet, if you want to get access to full report once it has launched, please send an email to infosales@layerstack.com. Please let us know your comments and suggestions on LayerStack Community.