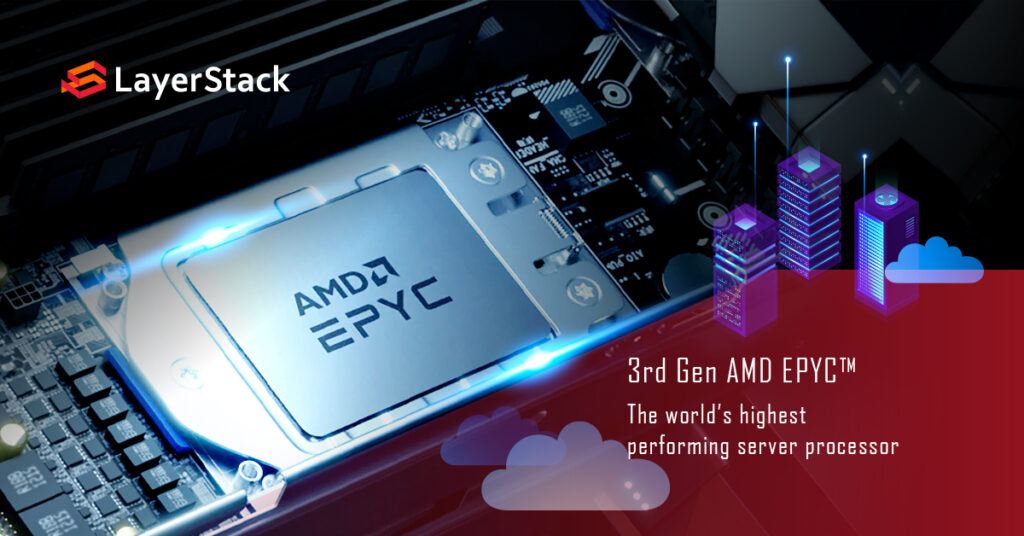 It might be obvious, but server processors pull a lot of weight when it comes to compute-intensive tasks in the cloud. AI, machine learning, data analytics – you name it.
For this exact reason, LayerStack is equipping our infrastructure with the latest AMD 3rd Generation EPYC CPU – following its debut earlier in March – and offering the performance standards that our users expect, while retaining our core services, global availability and competitive pricing that you know and love.
Our coming AMD-based offerings feature EPYC™ 7003 Series server CPUs, the world's highest performing server processer by the leading semiconductor manufacturer. Courtesy of its remarkable memory and I/O capacity, the redesigned processing core takes the speed of application performance to the next level and helps you drive business outcomes.
What is special about the AMD 3rd Gen EPYC processor?
A solid upgrade with impressive benchmarks
AMD has been producing top-quality products since its first innovation of EPYC chip back in 2017, with the first 2 generations of EPYC earning the company massive shares in the high-performance computing market. Bound to be the cornerstone in clouds, datacenters and supercomputers, AMD's 3rd Gen EPYC x86 processors bring substantial leaps in performance and tackle workload-intensive applications across the board with more speed and economy.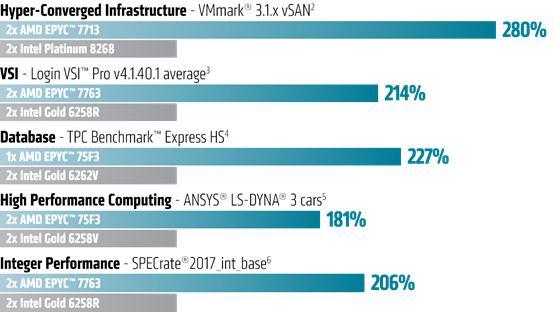 Highly performant architecture
The new 7003 Series is built on AMD's Zen 3 core architecture, and promises a 19% boost in instructions per cycle/clock (IPC) and a doubled L3 cache. Coupled with the Infinity Fabric™ Technology, the upgraded core delivers two-fold improvement in x86 performance, as well as twice the throughput for AI inference and INT8 performance over the previous generation. These improvements mean users will see lower latency in the most demanding workloads.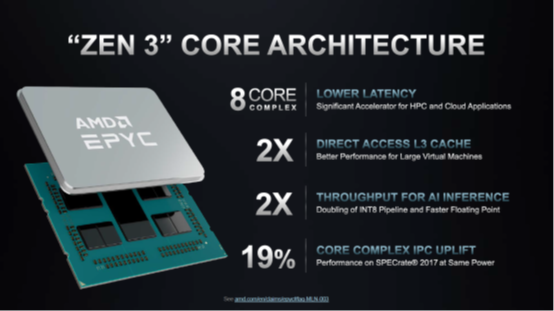 Enhanced cloud security
Another highlight that the new generation of processor brings is additional security. Known as the AMD Infinity Guard, the robust set of end-to-end security features creates an isolated execution environment and prepares the Zen architecture to defend against malicious hypervisor-based attacks.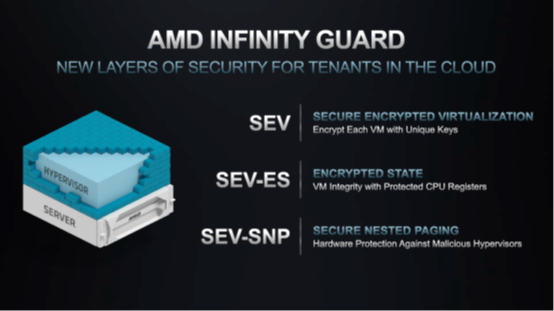 To celebrate the inclusion of AMD's EPYC™ 7003 Series in our lineup, LayerStack is bringing you promotional offers to selected plans so you can enjoy the new generation processor and what it has to offer. Stay tuned for more details and don't miss out!