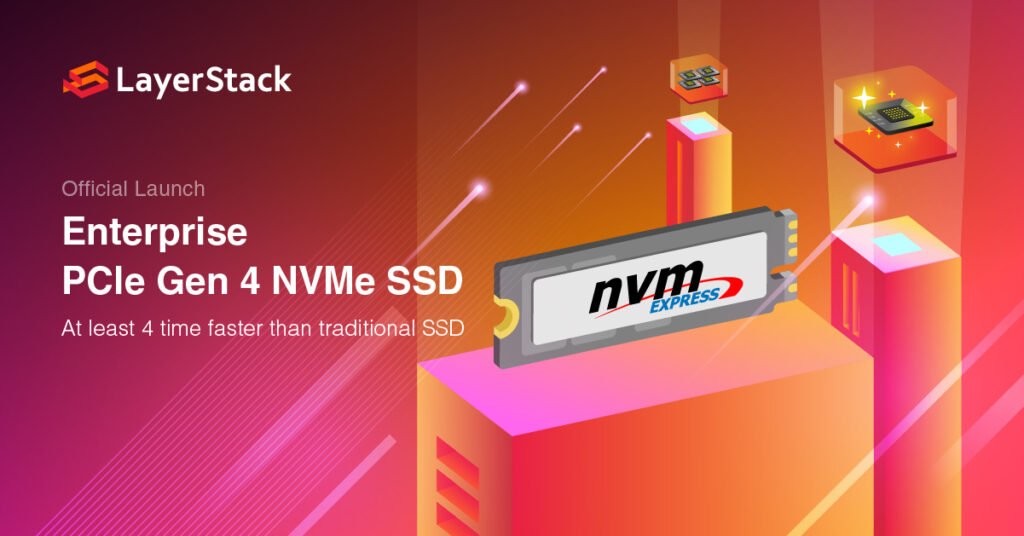 We are pleased to announce that LayerStack launches the NVMe SSD (Enterprise PCLe Gen 4 NVMe SSD) for High Frequency CPU Cloud Servers and Dedicated CPU Cloud Servers. NVMe (Non-Voliatile Memory Express) is an interface protocol built especially for Solid State Drives (SSD). It works with PCI Express to connect SSDs to a server and accessing high-speed storage. NVMe takes full advantage of CPU utilization and high-performance flash memory. This increases the performance and efficiency of instances incredibly. It runs multiple I/O operations simultaneously, enabling the processing of multicore and provides the Quality of Service.
Faster Read-Write Speed And High-Speed Storage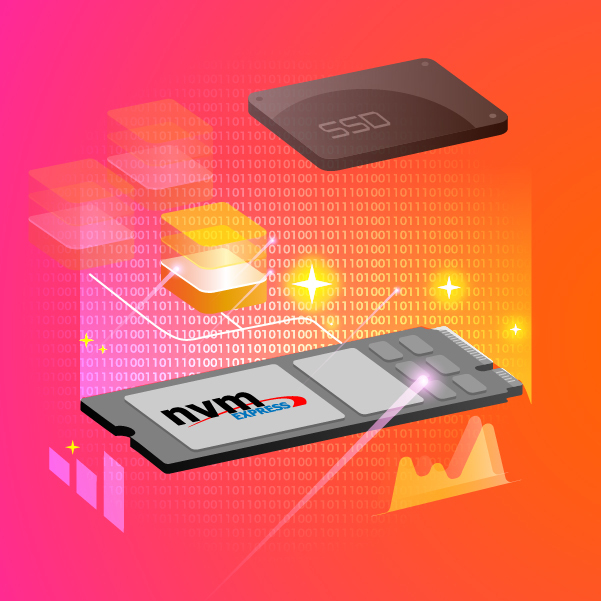 Compared with SAS/SATA SSD, the enterprise NVMe SSD can handle multiple streams of data at the same time. It results in a faster storage speed. In addition, data can be written simultaneously by allowing the data division and streamline through NVMe. This results in faster interfaces and optimized routines for writing data to the SSD.
Facts & Comparison
PCIe sockets applied by NVMe transfer 25 times data than their SATA equivalent. For Input/Output Operations Per Second (IOPs), NVMe results in at least 4 time faster than traditional SSD in the market. The NVMe can deliver sustained read-write speed of 2000MB/s which is way faster than the speed limit 600MB/s of SATA SSD III.
New Deployments Get Configure Advanced SSDs
As of now, new deployments of High Frequency CPU Cloud Servers and Dedicated CPU Cloud Servers will get advanced NVMe SSD storage, the pricing of plans remain unchanged. Check out our plans and pricing HERE.
 
We very much value your feedback for future developments, please let us know your comments and suggestions on LayerStack Community.