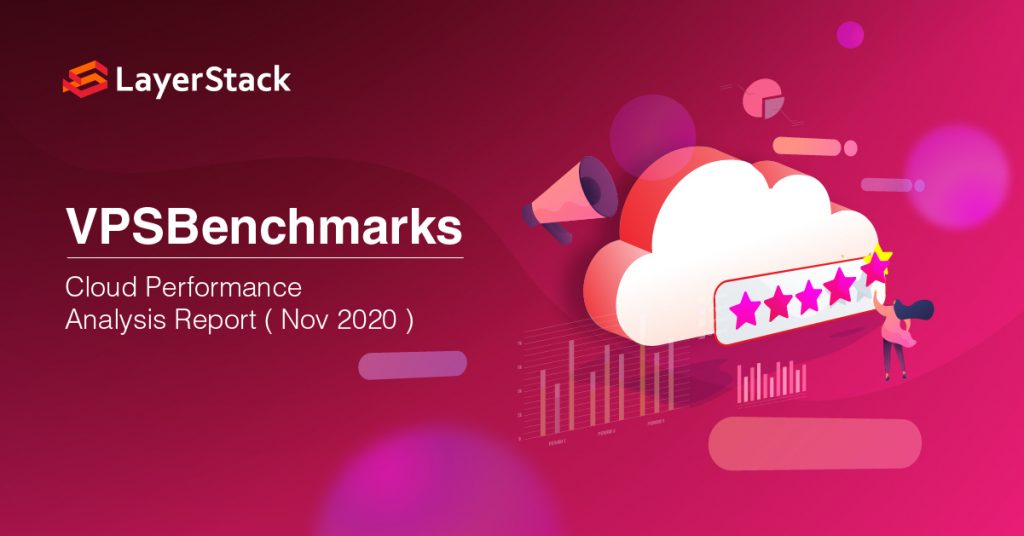 VPSBenchmarks, the world leading service for measuring the cloud performance, has created a new server evaluation report on November 18, 2020 using benchmarks that were run between October 30, 2019 and November 05, 2020.
VPSBenchmarks purchases the servers directly from providers, then installs test software on each new instance. Four type of benchmarks are running including Web, Sysbench CPU, storage and memory, Network Transfers and Endurance. Results are generated from benchmarks and grouped into performance categories (Web, CPU, Disk IO, Network and Stability). A grade from A to F will then be assigned to each category. Full VPSBenchmarks report can be reached Here.
This report compares the cloud performance of below listed cloud servers.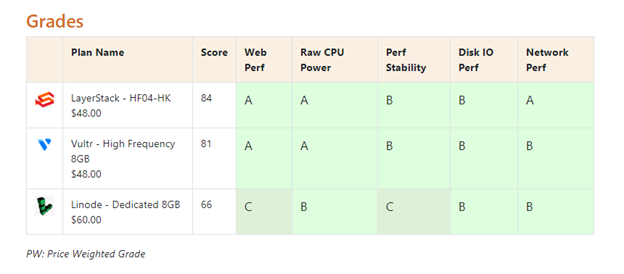 In result, LayerStack HK04 server is ranked 1st place in this report, it is rated with 3A and 2B which receives an overall score of 84. Following by Vultr High Frequency server with 81 score and Linode Dedicated server with 66 score.
We are honored and grateful for the result, we will continue to keep improving our service in order to provide our valued customers with superior cloud computing solutions. More innovative cloud features will be released in the coming future aiming to enhance customers' working effectiveness and efficiency.
** This report is conducted by 3rd party – VPSBenchmark and it is for reference purpose only. LayerStack bear no responsibility for any listed information. Please let us know your comments and suggestions on LayerStack Community.