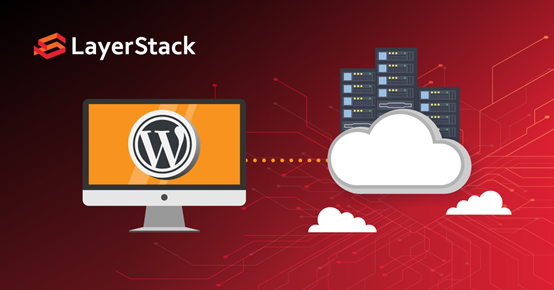 You've made it. You (or your team) have mastered the art of WordPress. You have a perfectly curated website for your business – or better yet, an online business. What's next?
Often overlooked, the hosting services you choose can actually make or break your WordPress site, and when your website suffers, your business suffers too. Among all the options, hosting on the cloud is currently the most sought-after pick, and here is why.
What is cloud hosting?
Contrary to traditional hosting methods where data is stored in one single server, cloud uses virtually an unlimited number of virtual servers, offering the best insurance against congested traffic or website downtime due to system failure. And this is just the basics. The cloud has a host of benefits that make it outshine other hosting methods.
More stable network with higher uptime
Using cloud resources, cloud hosting spreads both workload and data storage of your WordPress site to a network of servers. If one of the servers goes down for any reason, the others will pick up the slack immediately and keep your site online at all times.
LayerStack upholds a service-level agreement that pledges an uptime of as much as 99.95%, giving you an extra layer of assurance.
Infinite and instant scalability
Your business grows as time goes by, and so do your hosting demands. The flexible architecture of the cloud allows you to scale up when you need more resources – anytime, anywhere. Scaling is instant and just one click away if you use LayerStack's LayerPanel.
Optimized environment for WordPress
As cloud technology matures, cloud servers are now expertly designed and configured for WordPress sites to run at maximum efficiency. WordPress cloud servers are monitored by professionals that know WordPress at the back of their hands to fix any issues that may present.
Dedicated resources and SSD
If you want to have more control over the speed and performance of your WordPress site, look for cloud hosting services that give you dedicated resources. Opposite to shared server options, these solutions guarantee that you are the only tenant of the servers, meaning you can make full use of the CPU power, SSD storage and other hardware. The result is a stable, more responsive WordPress site.
What to look out for when choosing a cloud host
Now that you understand how your WordPress site can benefit from cloud hosting, let's talk about the factors you should consider to ensure a smooth start off the get-go.
Technical Support
Maintaining a WordPress site can be tricky, and what is better than knowing there's a team of cloud experts who always have your back? Absolutely nothing. When choosing a host, find one that has strong, reputable technical support. As far as that is concerned, LayerStack provides human support round the clock throughout the year, answering all your questions when you need it.
Quick and foolproof installation
Whether you are an IT expert or WordPress beginner, easy installation and smooth transition are always good news. Thoughtful hosts often go the extra mile and complete the installation for you. LayerStack promises a quick and painless installation and deployment in 60 seconds, all done by our cloud specialists. Once you have signed up, choose WordPress as your operating system with one click, go to the pantry to get yourself a cup of coffee and you're good to go. Together with LayerPanel, you can monitor and control every aspect of your system in an instant.
Cost
This is an obvious one. Most of the time, good things don't come cheap. But with LayerStack, you can get the best of both worlds. LayerStack delivers unrivaled cloud competence at some of the lowest prices out there, helping you shave a few bucks off the bill without compromising the performance of your WordPress site nor any hidden cost.
Practical features
It is not uncommon that a cloud hosting provider offers extra features. To find a host perfect for your needs, factor in the free as well as paid features that are relevant to you. For example, you can enjoy Firewalls, API and many premium features with LayerStack for free. At a low price, Global Private Networking gives you boosted security while the intelligent Load Balancers help maximize web efficiency.
Related Content: